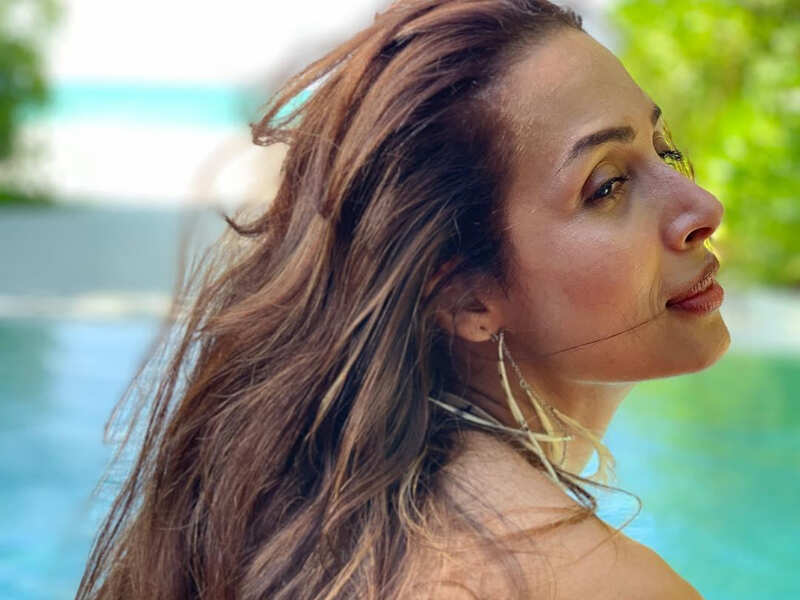 Bollywood actress Malaika Arora is known for her natural take on beauty. The 44-year-old actress loves to use natural ingredients for her face and hair. Currently, the actress is self-isolating at home and has been sharing some of her beauty rituals online.
The actress, who always looks flawless recently revealed that she has a sensitive skin and the one ingredient she uses for her skin type. In a video shared by Malaika, she is seen using fresh aloe vera plant for her skin. After cutting, the plant, the actress is seen scooping out the gel and talking about the skincare benefits of this plant. This medicinal plant can do wonder to your skin. Here's a look of some of the top benefits of applying fresh aloe vera on your face:
Sunburn: This gel can give instant relief to sunburn by soothing it down.
Small Abrasions and cuts: If you have scuffed up your knees or elbows, this gel can help to heal the wound and calm the burning sensation. It can also be used on small cuts for healing.
Moisturiser: This gel suits all skin types and can be used as a moisturiser. It can help to seal in the moisture and keep your skin supple.
Fight acne: The plant is known for its anti-inflammatory properties which helps to fight the bacteria and reduce acne.
Dark spots: It also helps in reducing dark spots. Be it acne scars or hyperpigmentation, daily application of this gel can help to lighten the skin.