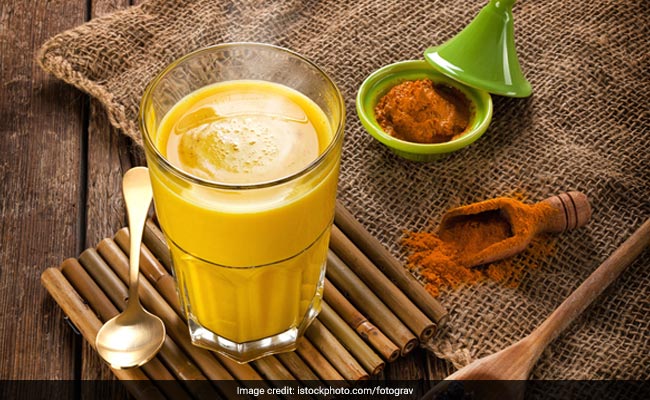 HIGHLIGHTS
Turmeric milk is loaded with anti-inflammatory properties
Turmeric milk health benefits: It can help you promote heart health
You can prepare turmeric milk with some simple ingredients
Turmeric milk is also known as golden milk. Turmeric is loaded with health benefits and offers you multiple medicinal properties. There are different ways to add turmeric to diet. Turmeric milk is a great way to consume turmeric. Turmeric milk is extremely healthy and might be your grandmother's favourite remedy for most ailments which has now become quite famous. Turmeric milk is loaded with multiple properties which can work wonders for your health. You can prepare turmeric milk at your home with minimum ingredients and avail all the health benefits it offers. Here are some noticeable health benefits of turmeric milk and method to prepare it.
Health benefits of turmeric milk
1. Helps in fighting inflammation
Turmeric is rich in curcumin which can help in controlling inflammation. Turmeric milk can help in controlling inflammation. It is especially good for arthritis patients. It can also help in relieving joint pain. It will reduce both pain and fatigue.
Also read: Is Turmeric More Effective Than Popular Painkillers? Our Expert Explains
2. A powerful source of antioxidants
Turmeric is loaded with antioxidants. Curcumin in turmeric is loaded with antioxidant properties. Antioxidants protect your body from any possible damage from free radicals. It will help you fight cell damage