Medical bills follow as soon as you are out of the healthcare center. Sometimes you are startled by the types and amount of the medical bill. Even if you have health insurance which covers most of your bill, you can still feel the stress of the amount due and the out of pocket expenses that you have to make. So, it is helpful if you know all about medical bills, its process, how much it will cost, what are your responsibilities and much more on the unpaid portion itself can be unaffordable to you and can make affect your budget and financial condition adversely.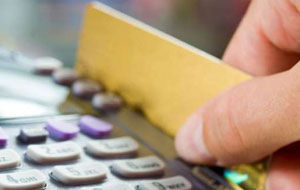 Types Of Healthcare Needs
There are two types of healthcare needs, short term, and long term. Short term needs include illnesses which may require medication, tests, and surgeries. Some of it may end in a single visit, like a specific dental treatment, emergency room visit. It can have either single or multiple providers as well and according to which your medical bill amount will depend on. On the other hand, long-term treatments are those which require extensive care and treatment, involves different doctors, use of several facilities for a long time for major diseases like cancer, diabetes, and heart problems. In such cases, you will have a long medical bill.
The Way It Works
There is a cycle in which a medical bill works. It also involves your health care provider who submits bills to your insurance provider, if you have any. It is a process which involves a day or even months, depending on the length of treatment. It all starts from the very moment you visit the office, and your record includes the expenses made therein during the diagnosis and tests conducted. Your insurance company now decides whether or not to approve the bill, citing proper reasons. All the out of pocket expenses is collected directly from you.  Sometimes, health care provider uses a third party for all billing services including invoicing, verifications and collections.
Affects The Credit Score
Of all the medical bills, insurance statements and balances left unpaid can leave you questioning about the amount you owe and whether or not your insurance provider has assessed your claims precisely. For the balance amount you get a time frame to pay it up, failing which your health care provider may hand over your account to a collection agency. The collection agency, in turn, reports your unpaid balance and non-payment of dues to various credit agencies which manage your credit score, which lowers it by some considerable points. You can talk to your health provider directly and pay them, even partially, before it is sent to the collection agencies. Learn more about the topics online and seek for help. You can even check out for credit card consolidation and make things easier for yourself.
Avoid Debt Collection Harassment
There is an advantage if you pay to the health care provider directly as they receive more from you than from the collection agencies who would deduct their charges from the collected amount. Collection agencies pay your medical debt to your health care provider as soon as possible as it is their major category of recoverable debts. They will call you and harass you after it, and it is seen that no other industry has more complaints than debt collection agencies.