As its said beauty is the heart of a woman's lifestyle. Everyone wants to look glamorous, have a wrinkle, acne and blemish free face, a smooth skin that can make jaw draws if matched up with proper dress and make up. Beauty is not something you find by nature it is something you have to desire; yes it is possible that you have a good face cut and a very good color complexion, but if you aren't serious about keeping it clean, you will loose your charm in no days.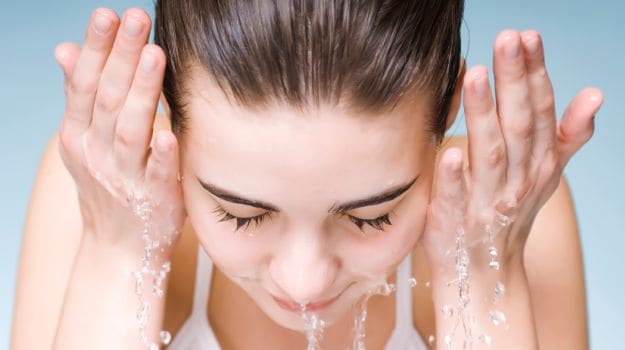 For those of you who are looking for some beauty tips that you can follow, to bring a soothing charm on your face and get rid of those dark circles and blemishes we have some great things mentioned here.
Tips that everyone gives you & you must follow
Our mom, our doctor and our neighbors they are the beauty experts and professionals in our life, though you might here more than hundreds of things from them but some particular things that you must follow in order to get a clearer skin are mentioned below, remember without doing these, all the cosmetics and make up in the world won't help you get a good natural skin.
To maintain a good skin, drink lots of water, yes you have heard it a hundred times so for this 101th time do this thing.
Sleep early: You will see the effect on your dark circles within a month
Add Salad to your lunch and dinner, not only green salad search the net and add proper vegetables.
Go jogging, yupp the sweat produced takes out the dirt and your cells get activated for the whole day.
Wash your face with aloe vera pulp, milk and a paste of honey, turmeric, rose water once a week.
The above mentioned are the natural things, but if you are willing to spend some money the section below is for you.
Using cosmetics, creams and cleansers
If you ask me personally, besides the above mentioned I just follow a simple CTM routine to get my face energized and blemish/wrinkle/acne free. Too much make up is not good for a long run but a classic CTM routine helps a lot in rejuvenating your skin to a healthier extent.
C: Cleanser
AS skin specialists say, cleaning your face is the most important thing to get a healthy and glowing skin, your face takes up oil and dirt which results in your skin pores being clogged, to clean that you must pick a cleanser according to your skin type and use it twice daily.
T: Toner
Toner helps in making your skin tone even; after cleaning your face pat it dry and apply a toner, Lotus herbals coupons offers great toners added with amazing fragrances, use it twice too.
M: Moisturizer
The last step of the routine is to moisturize your skin, a healthy skin glows well and to make it do so you have to moisturize it with essential oils and skin moisturizers.
Following a well packed routine with these three things will do wonders to your skin, you can buy all of these things online and nykaa discount coupons a wide range of products, take this up and get a skin you are proud of.