Just because you live in the city, doesn't mean you shouldn't have greenery around you! What are the two things plants need? Water, sunlight and some TLC. Well, a German design team known as We Love Eames has come up with the idea of growing plants in LED lamps, making all these three inputs unnecessary. The LED mimics sunlight, so that the plants can photosynthesize. They don't need to be watered, because once they use the LED light to initiate photosynthesis, they are pretty much a self sufficient eco-system! The plants can literally go for years without any maintenance.
The design is known as the mygdal plant light.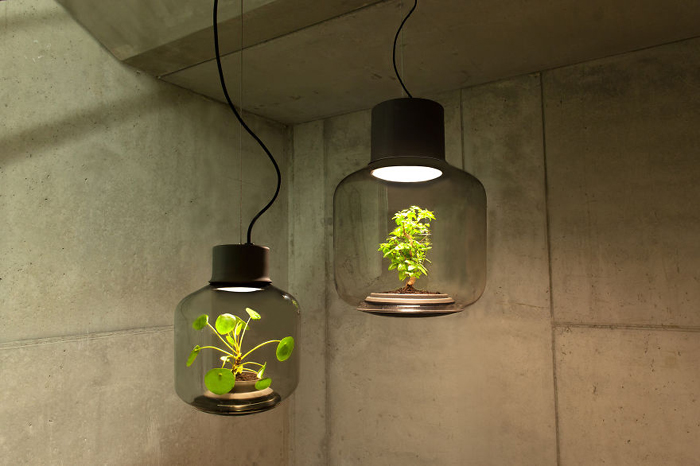 It can stand on a table…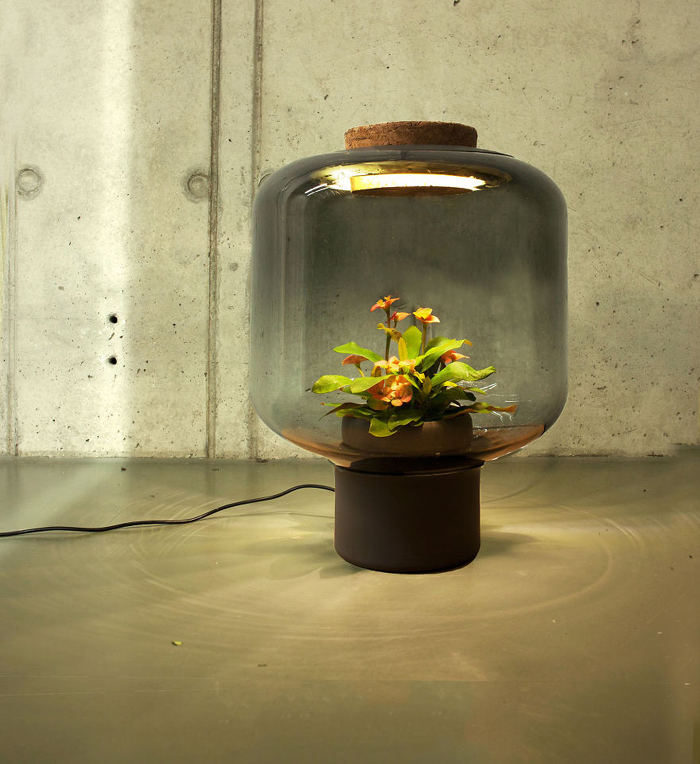 …Or hang from the ceiling.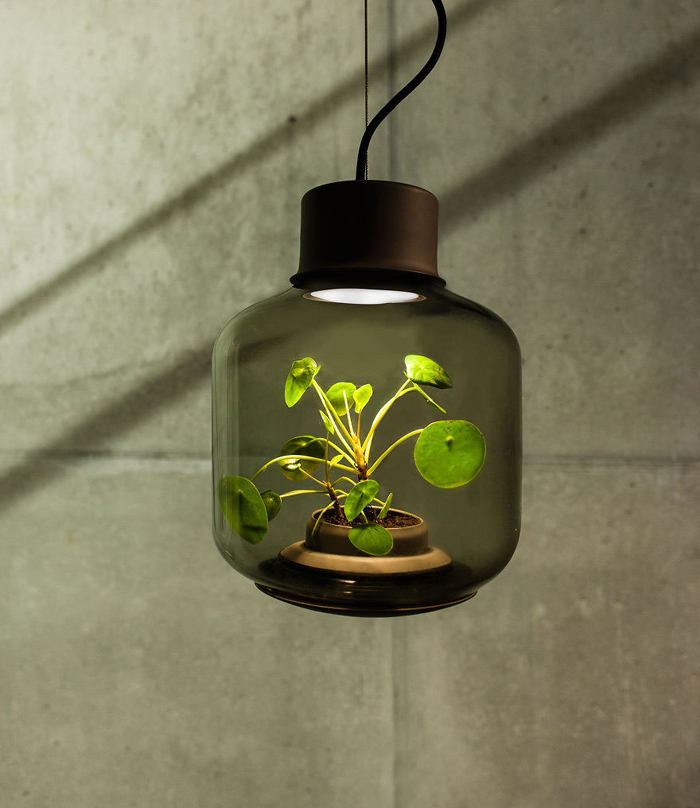 Here's how it was made.